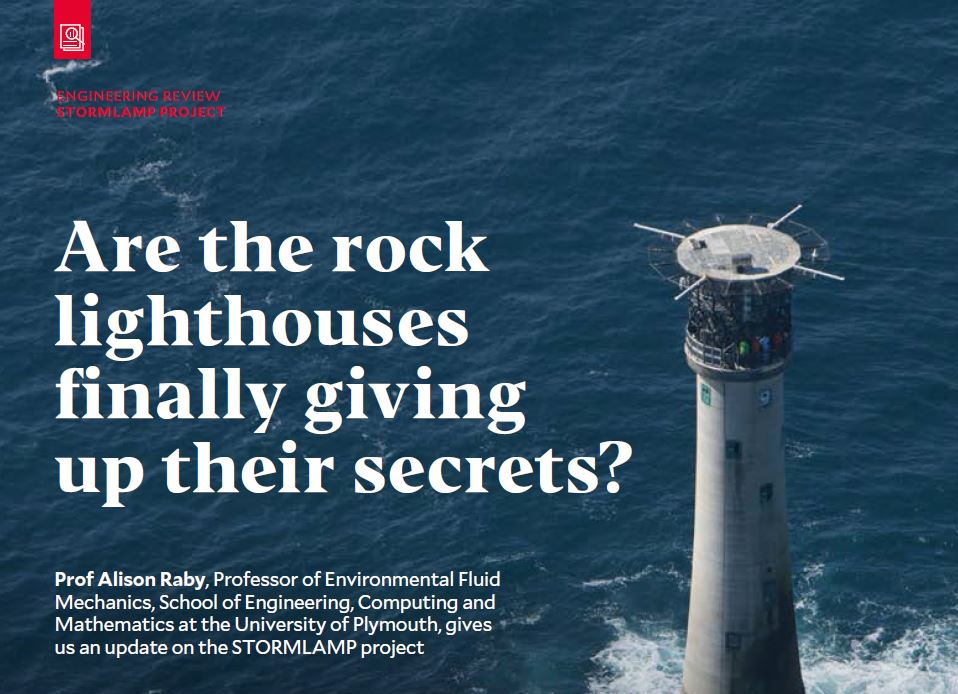 Professor Alison Raby has written an update on the STORMLAMP project for the Trinity House Spring 2020 edition of Flash, 'A steer in the right direction'. As the STORMLAMP project nears its end, the article summarises the investigations that have taken place and the roles and expertise of each of the partner universities involved in the project: University of Plymouth, University College London and University of Exeter. The article also follows on from the summer 2016 edition of Flash, which reported on the initial pilot project conducted by the University of Plymouth on the Eddystone Lighthouse – which then led to the successful funding and launch of the STORMLAMP project.
Flash 32 Spring 2020, can be downloaded free here.
Alison Raby is Professor of Environmental Fluid Mechanics at the School of Engineering, Computing and Mathematics (Faculty of Science and Engineering) at University of Plymouth, and STORMLAMP's PI.